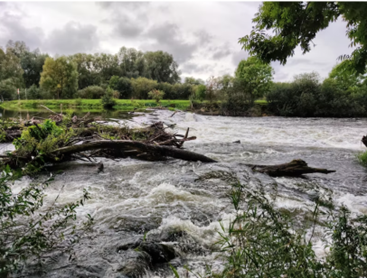 A significant natural disaster, such as the 2011 Christchurch earthquake or the 2023 Auckland Anniversary Weekend floods or Cyclone Gabrielle, is a reminder to us all to regularly update our insurance policies. Doing so will help us ensure that we have protection, not just so we can replace the things we own, but also to maintain our own financial security. Imagine what it would be like to lose it all and not have insurance. Having insurance is a vital step in preparing ourselves should disaster strike.
For insurers, natural disasters are a time of high claim volume. Customers can be displaced from their homes, otherwise be experiencing vulnerability and often have to navigate extremely difficult circumstances. Can they clean or repair their home? Can they save their business? Is their car a write-off?
Unfortunately, there are people out there who will take advantage of the situation while so many people are in need. Insurance fraud is just one of many criminal activities that can occur during emergency situations.
In addition to criminals taking advantage of a vulnerable community, natural disasters also put extreme pressure on everyday citizens that may make them look for opportunities to take advantage of their situation. People suffering financial pressure, due to uncertainty surrounding their living situation or outlook for their business, can be led to take advantage of a genuine insurance claim, to inflate their losses. It is important to understand this is a form of insurance fraud, and it is a criminal offence.
What have we learnt from other life-changing events?
We saw during the Covid-19 pandemic that financial hardship led to two types of insurance fraud – everyday consumers being more vulnerable to consumer scams (such as ghost brokers selling fake insurance and other fake financial products) and people being fraudulent when submitting an insurance claim.
Being fraudulent in a genuine insurance claim
For some people experiencing financial difficulty during a natural disaster, it can be tempting to claim for a few extra items in their insurance claim. Exaggerating or mis-representing your insurance claim is considered insurance fraud, and insurance fraud costs us all.
Why do people commit insurance fraud?
We've previously written about why fraudsters or criminals repeatedly commit insurance fraud, but everyday citizens can be enticed to commit insurance fraud given the right environment.
There are three key elements to the Fraud Triangle, and they describe the enablers for fraudulent behaviour to occur. When a person's immediate fear about their whanau's safety is replaced by fear of their financial situation, a perfect storm of motivation, rationalisation and opportunity can present itself, by way of an insurance claim needing to be made.
A reminder of Dr Donald Cressey's 1953 fraud triangle hypothesis can help us to understand the enablers or motivators of fraudulent behaviour.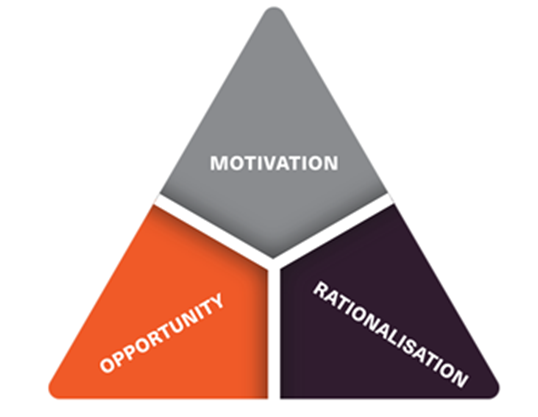 What are the consequences of committing insurance fraud?
Any criminal conviction will make it harder for you to get a job, keep your job, be able to travel internationally and new immigrants may risk deportation. Many people don't realise that if you have a criminal conviction, you need to disclose this to your current insurer, and disclose it on future insurance policies too. If you can find an insurer wanting to take on your policy, you may find yourself paying a higher premium – your integrity and honesty has been comprised and is now a risk for an insurer. Criminal convictions also make it difficult to apply for a rental property or secure a home loan to buy a home.
We strongly recommend you think before you act. Is exaggerating your insurance claim worth the consequences?
Concerned about insurance fraud?
Insurance fraud is not a victimless crime; it's a crime that all policyholders pay for.
It's critical to tell the truth about what's happened when making a claim. You can report insurance fraud anonymously on our website.