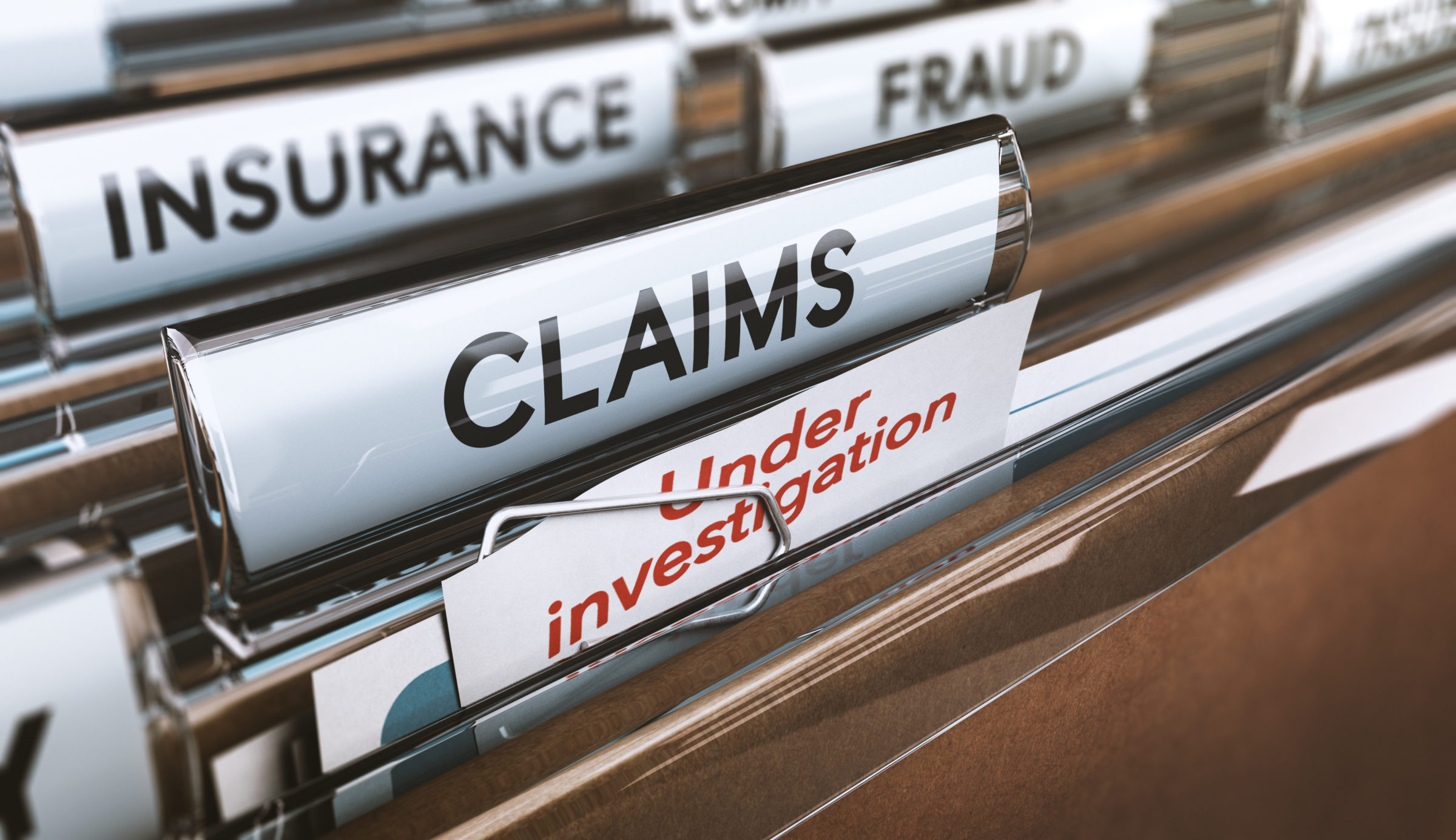 Previous articles we've written have looked at Understanding Insurance Fraud and the Impact of Insurance Fraud, for both consumers and insurance companies. But what many people don't understand is that it is illegal to commit insurance fraud and doing so can have longstanding repercussions for those who make dishonest claims, or don't disclose information in their insurance applications.
Before we examine how dishonest claims can impact on a consumer's credit rating and reputation long-term, a quick reminder on what insurance fraud is.
What is insurance fraud?
To put it simply, insurance fraud is where someone lies to their insurer to gain a financial or personal benefit. The majority of insurance fraud occurs at the point of making an insurance claim.
Typical examples include:
Events or losses that didn't happen
Staged or planned losses such as arson or theft
Exaggerated insurance claims
Non-disclosure of information that insurers require (so that they can match the correct premium with the appropriate level of risk).
Some people think some of these types of insurance fraud are simply white lies, but it is important to understand that if an insurer catches you making dishonest claims or statements, there can be serious repercussions.
Common car insurance deception
A recent New Zealand survey uncovered that one in six Kiwis have deceived insurers on their car insurance applications. Common examples were claiming they parked in a garage when they didn't, listing drivers incorrectly on their policies, and underreporting the distance their vehicle has travelled.
It is clear that the New Zealand industry still has some work to do to educate the New Zealand public that not being honest on insurance applications can result in future claims being rejected, and the possibility of being criminally prosecuted.
Investigators are increasingly using tools such as telematic technology to clamp down on vehicle insurance fraud. Telematics uses GPS and cellular technology to retrieve vehicle data and assist in stolen vehicle recovery.
Why do people not entirely tell the truth on their insurance paperwork?
For most people that mislead on their application or claim paperwork, they may do so in the belief that they can secure a lower premium, or get a bigger claim payout. It's important to understand that by doing this, you are falsifying legal documents and making false declarations. If caught, this behaviour can have significant consequences.
There are lots of reasons why people make the decision to commit insurance fraud. We tackle some of the reasons why, and the theory of the Fraud Triangle in this article.
Consequences of insurance fraud on the general public
A common misconception is that insurance fraud is simply an issue for insurers. Unfortunately, insurance fraud in New Zealand affects all Kiwis – insurance fraud typically means an increase in the number and value of claims, which insurers need to recover which is most commonly done through increased insurance premiums.
An example is this explanation of a theoretical arson attempt:
"In the case of arson, a successful fraudulent claim may cost an insurer hundreds of thousands of dollars (by way of a pay-out of the claim). Even if the claim is unsuccessful, an insurer may incur hundreds of thousands of dollars in investigative cost. Either way, premiums may increase for policyholders. Further costs may be incurred for fire, police and prosecution services, and subsequent imprisonment (if the insured is caught). Perhaps even worse still, an arson may put lives at risk."

Source: https://www.wynnwilliams.co.nz/Publications/Articles/Insurance-fraud-who-am-I-hurting
As you can see, there are many impacted parties – the insurer, the insured and support services such as our fire and emergency services and police force. Depending on the type of fraud being committed, there may also be a possibility of endangering the general public too.
Consequences of insurance fraud on the insured
According to our recent survey, four out of ten respondents thought the consequences were light if caught committing insurance fraud. This misconception has meant that 'soft' fraud, such as false statements on claims, or not disclosing all relevant information on insurance applications, continues to be an issue for our insurance industry. The criminal consequences of hard fraud, such as theft or arson, was better understood.
Contrary to this perception, if you are caught committing soft insurance fraud the consequences can be severe. There are a number of scenarios that can unfold, if you are caught:
Your insurer can decline the fraudulent part of your claim, but they can also void paying out on your entire claim, even if you have suffered a genuine loss.
Your insurer may cancel your policy and flag this in the details added to the Insurance Claims Register (ICR)*. If you are flagged on this register, you are unlikely to be able to get insurance cover with another insurer.
If you want to get a car loan, mortgage or home loan, a common condition is that you have insurance cover. If you can't get this due to historic insurance fraud, you may not be able to purchase a property or vehicle.
Soft insurance fraud can end up in criminal conviction, for example falsifying a document or obtaining by deception. Obviously hard fraud such as theft or arson also has criminal implications.
*The ICR is an important fraud tool, as members of the ICR can review each other's claims. All claims are held on the ICR for a maximum of 10 years, unless they are flagged, whereby they stay on the register indefinitely.
"an insurer can decline a claim where the insured makes a fraudulent statement that is of real significance when considering the cause, nature or extent of the loss, or the means by which the insurer might investigate the loss, regardless of whether there is an otherwise legitimate claim."

Source: https://www.wynnwilliams.co.nz/Publications/Articles/Insurance-fraud-who-am-I-hurting
It is clearly in your best interests to act honestly during the insurance policy application process and with any claims you may make on your policy. The consequences can be wide ranging and affect you and your family's life-long term.
Typical insurance fraud prosecution
If you're caught committing insurance fraud, you can be prosecuted in a number of different ways. Common fraud includes:
Falsifying a document
Misuse of an official document
False statements or declarations
Obtaining by deception or causing loss by deception
Dishonestly taking or using a document.
If you're not sure on what you need to tell your insurer, this consumer guide has some useful information. Key things to remember when talking to your insurer are:
Answer any questions asked by your insurer as fully, accurately and honestly as you can
If you're not sure if your insurer needs to know something, always ask them.
Common examples of insurance fraud we see in New Zealand include:
When a customer says they use their house for private use but it's for business use
Not disclosing their full claims history
Not disclosing any criminal convictions
When a young person insures their car in their parent's name to get a cheaper premium.
In short, if you're unsure on what to disclose, just check with your insurer. It's the safest way for you to keep within your insurance policy requirements and will keep you on the right side of the law too.